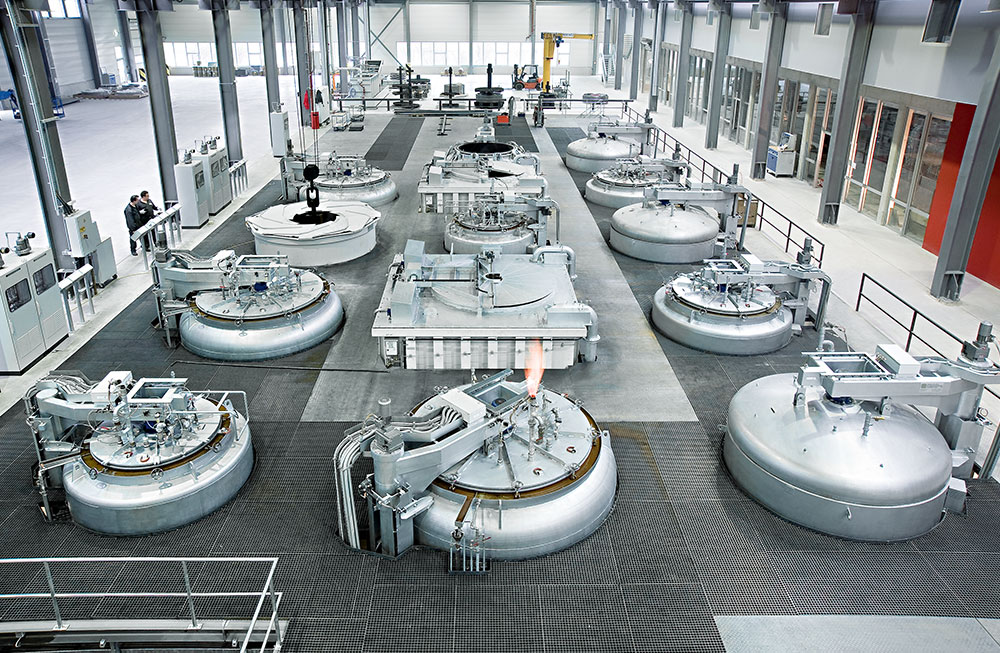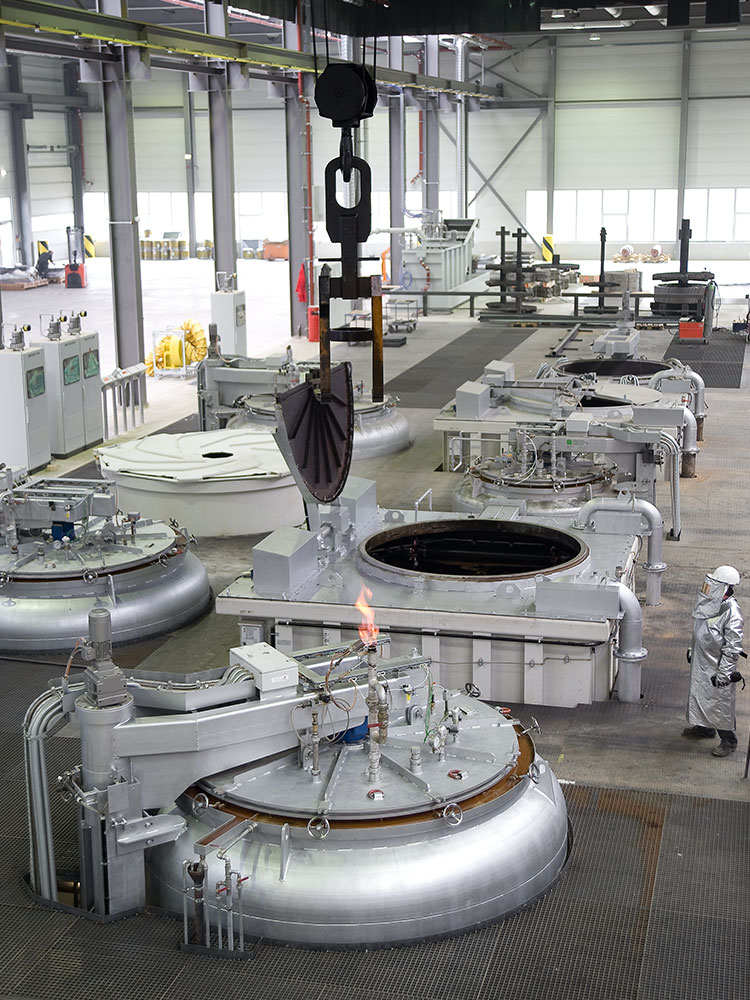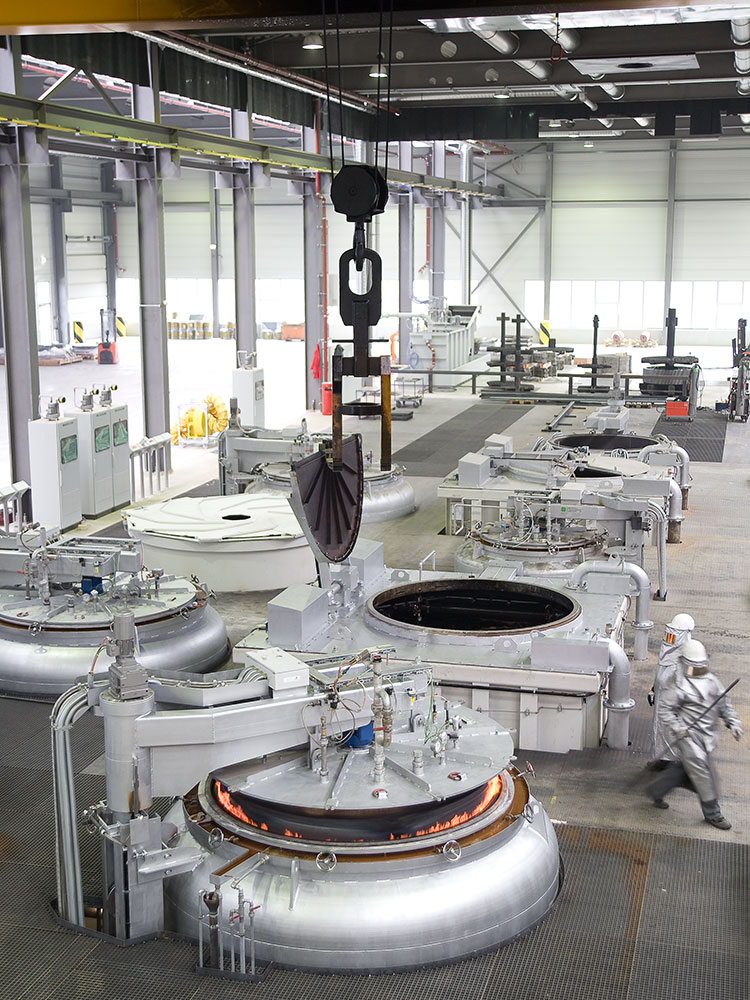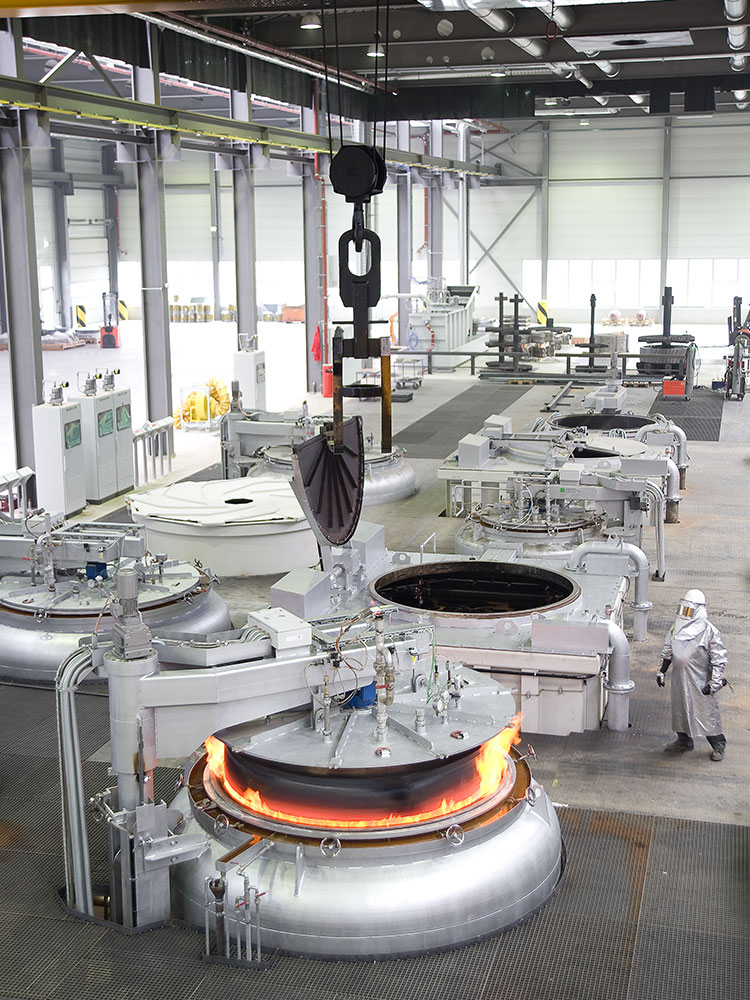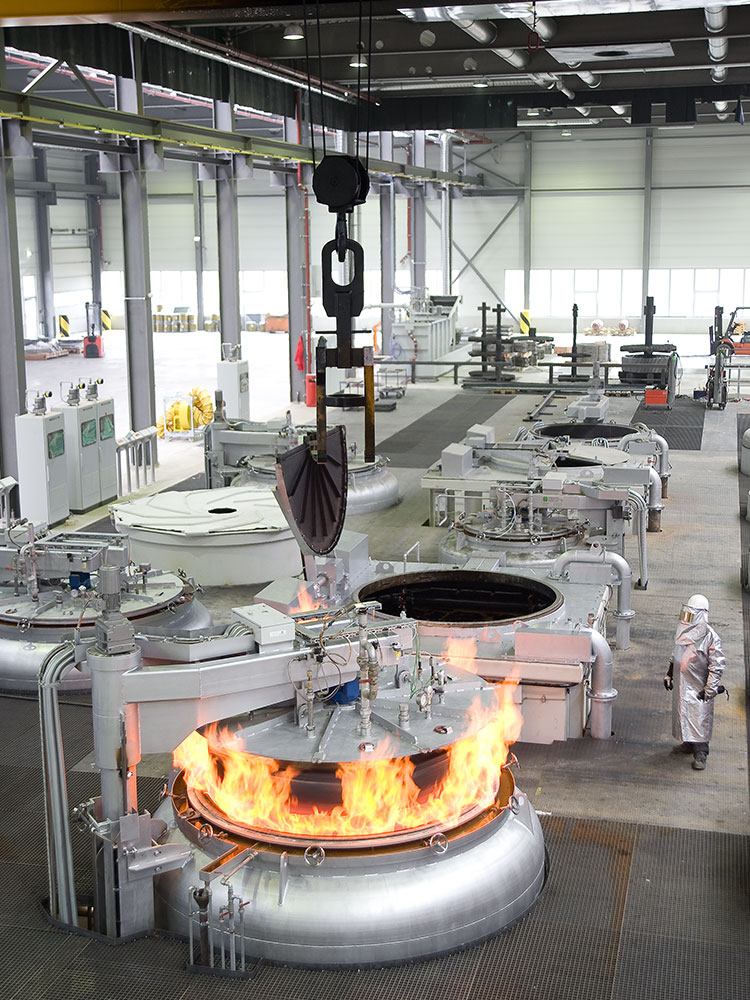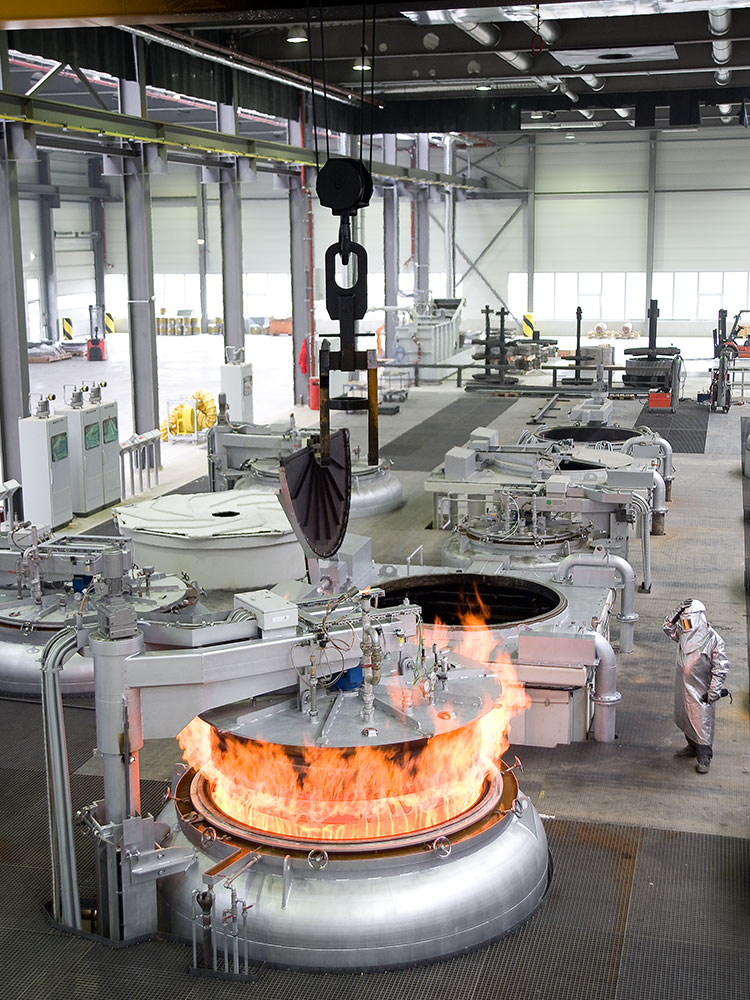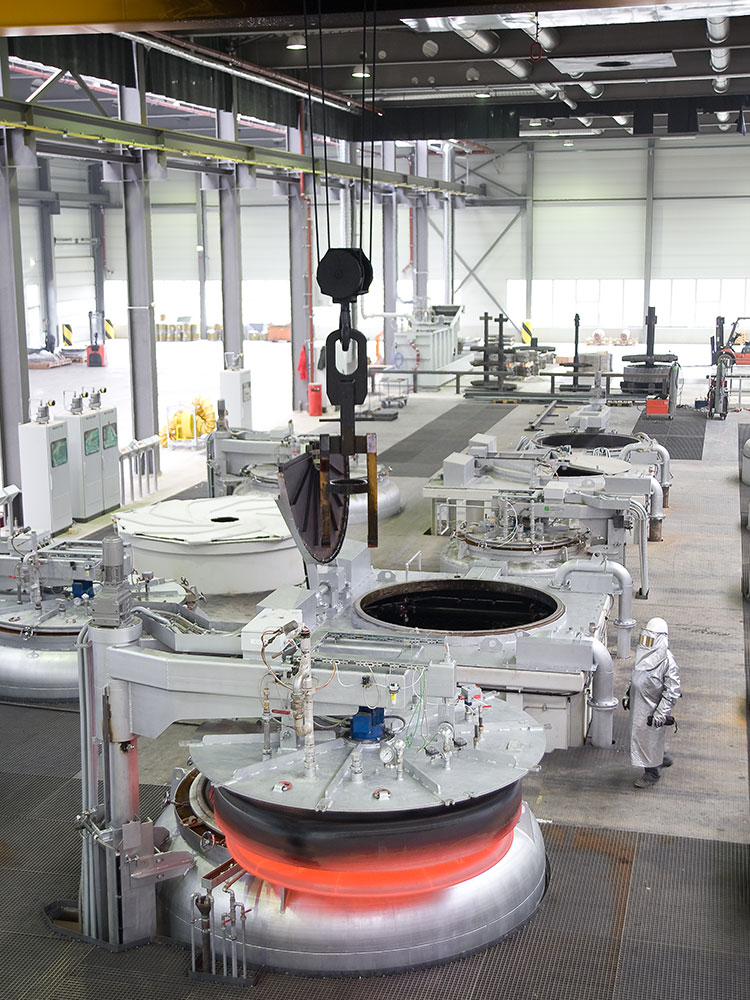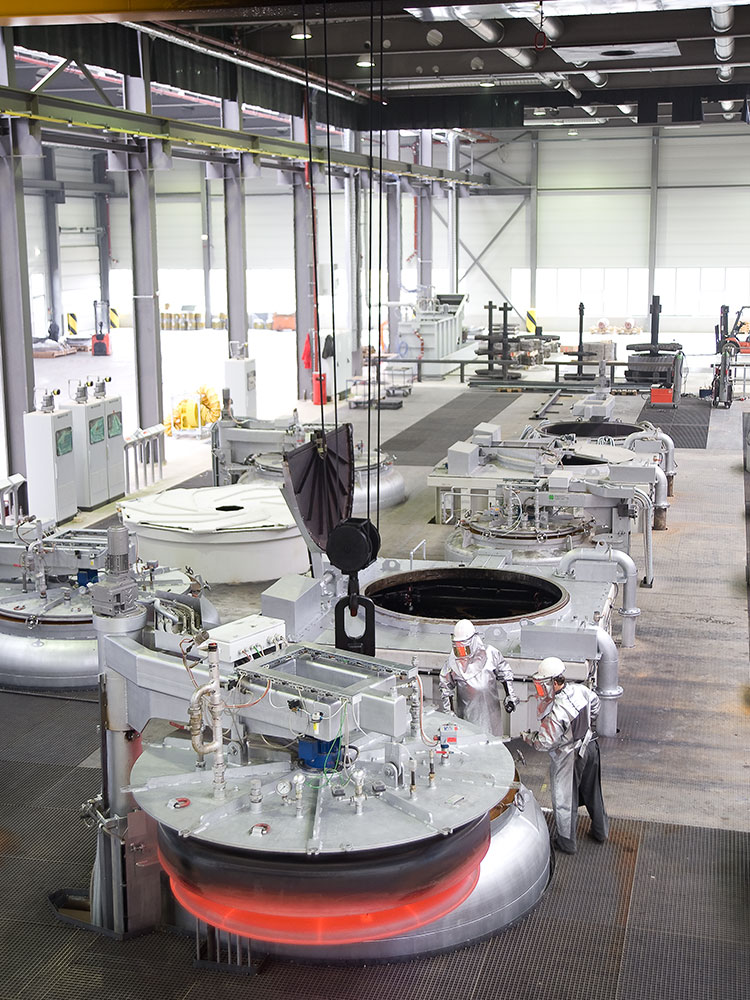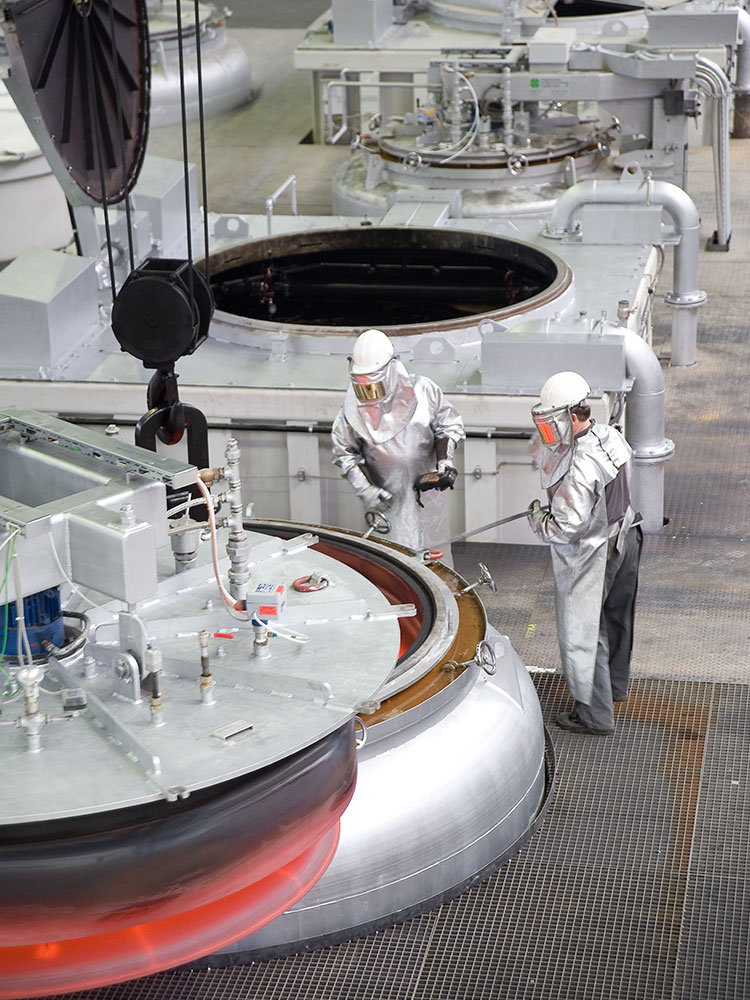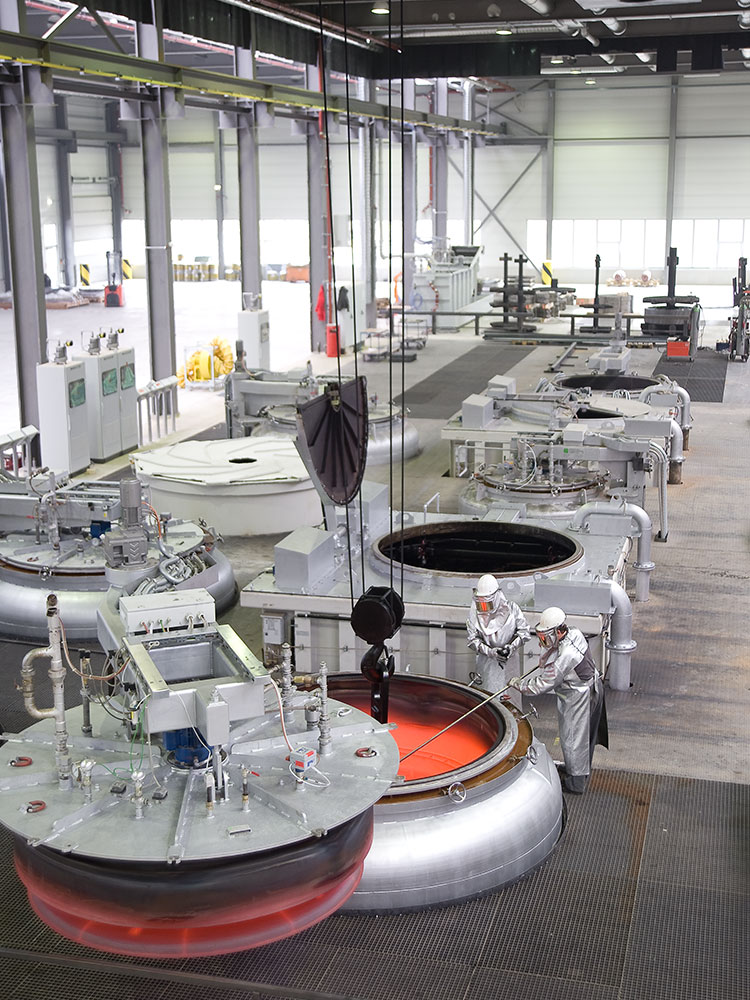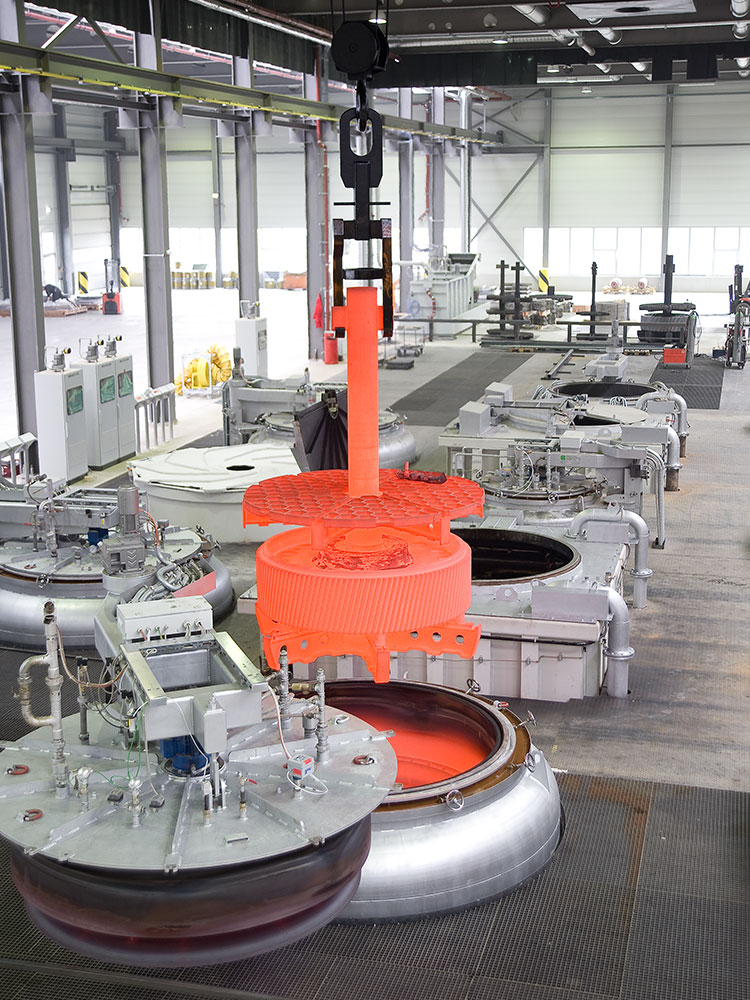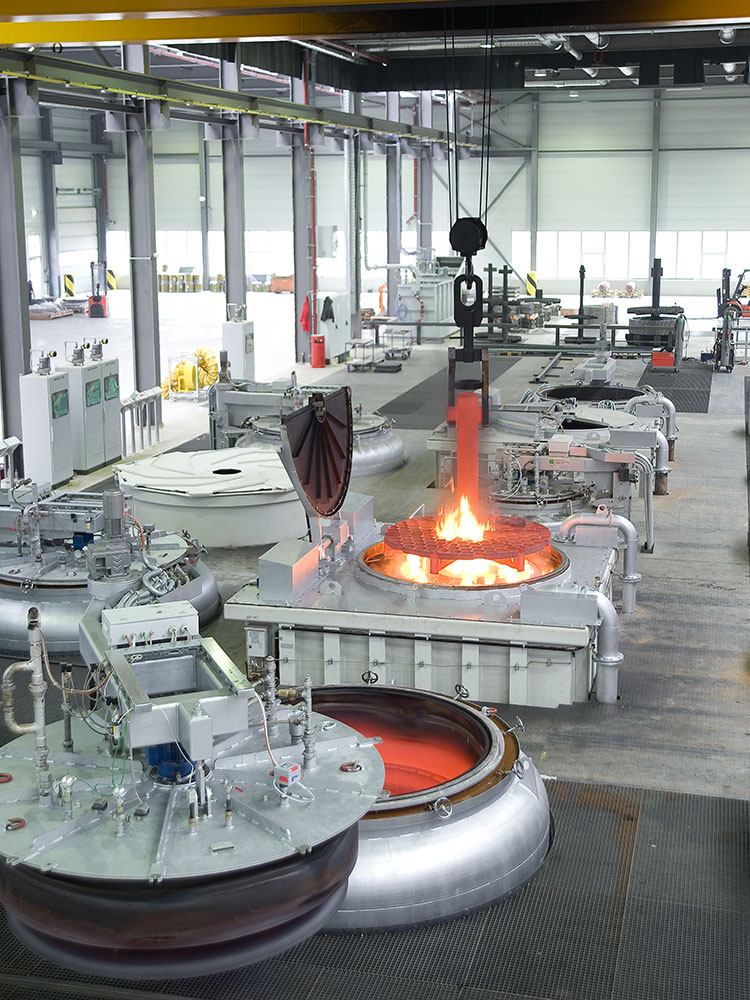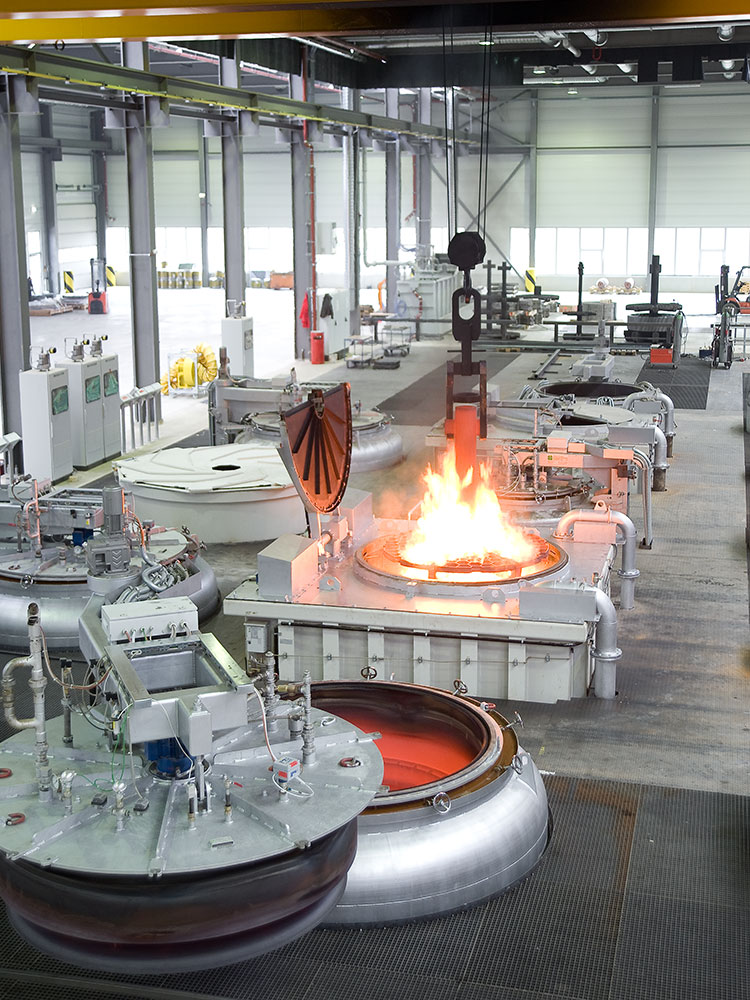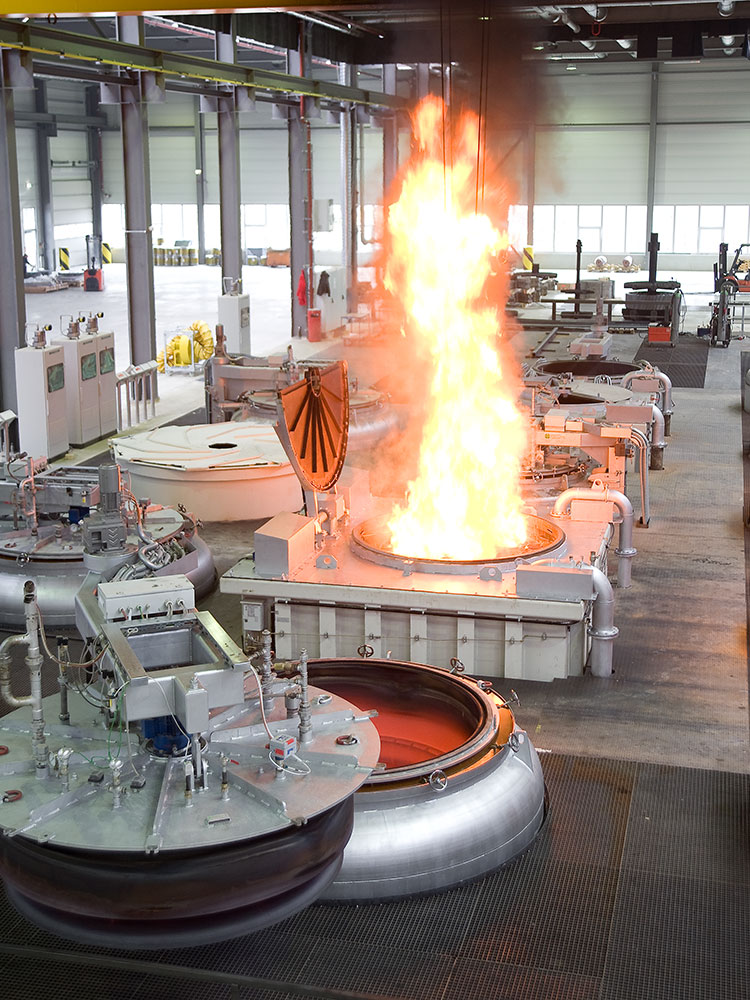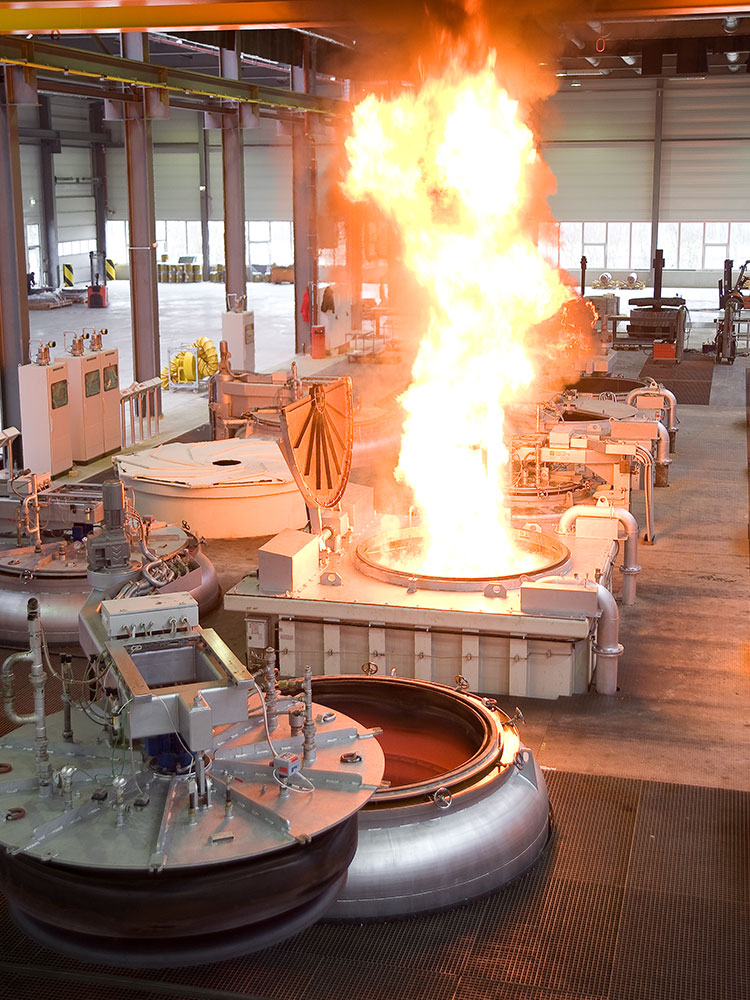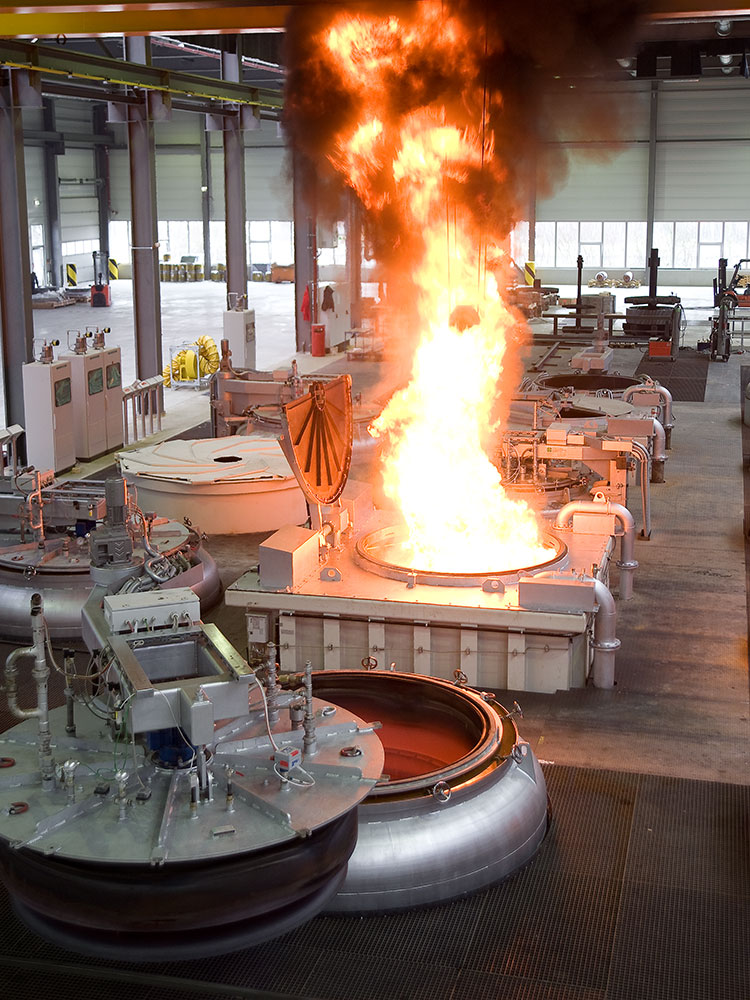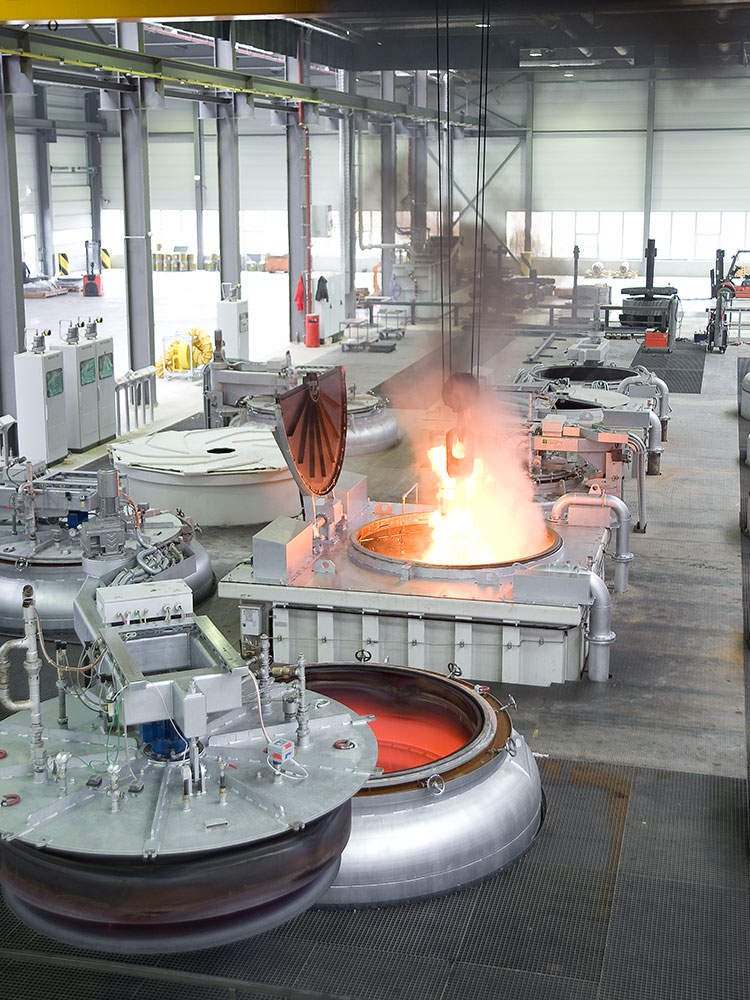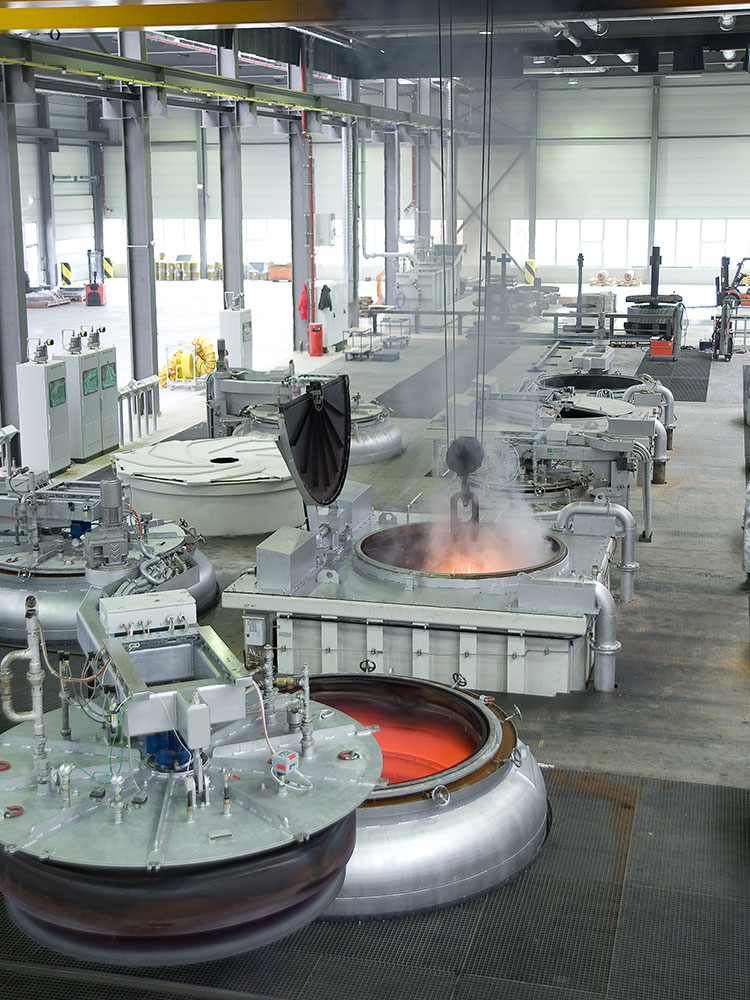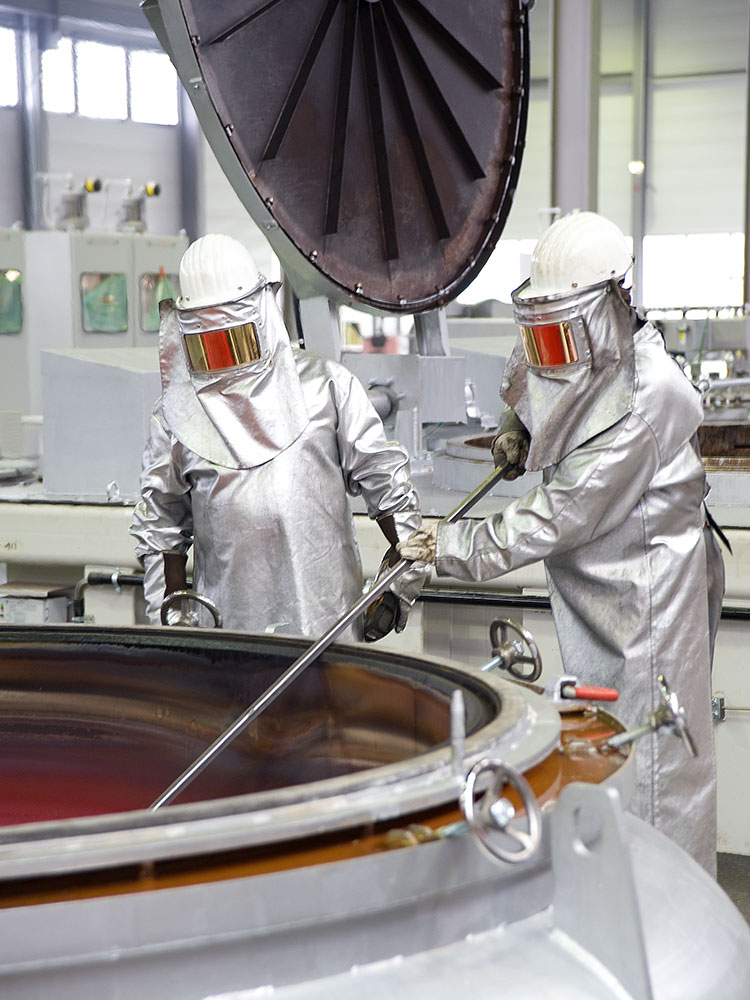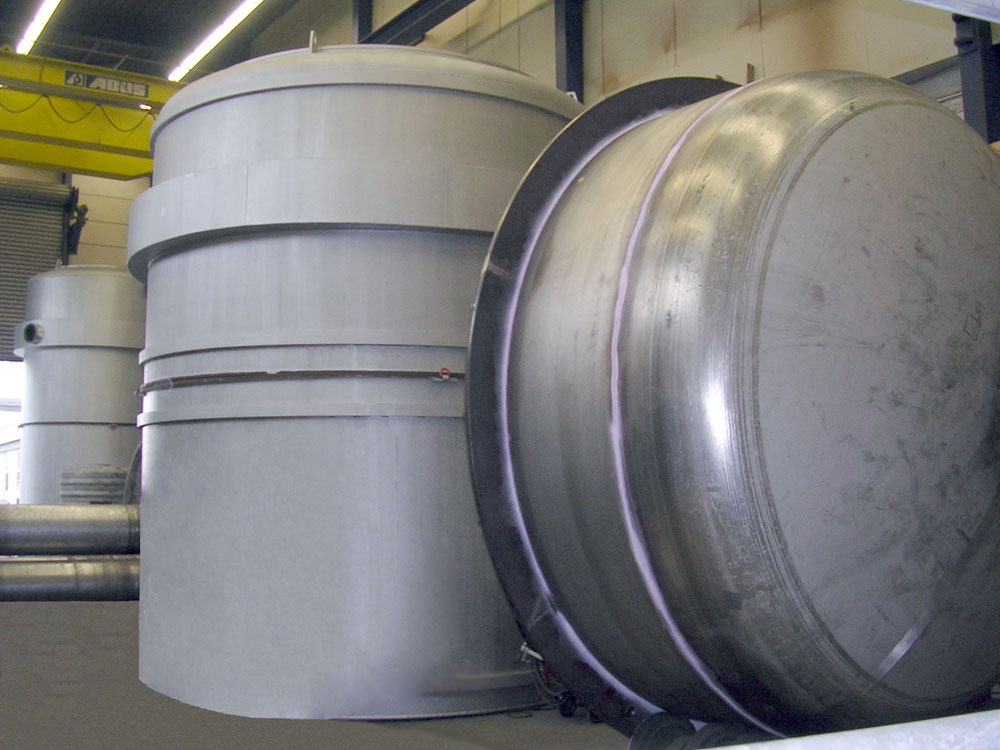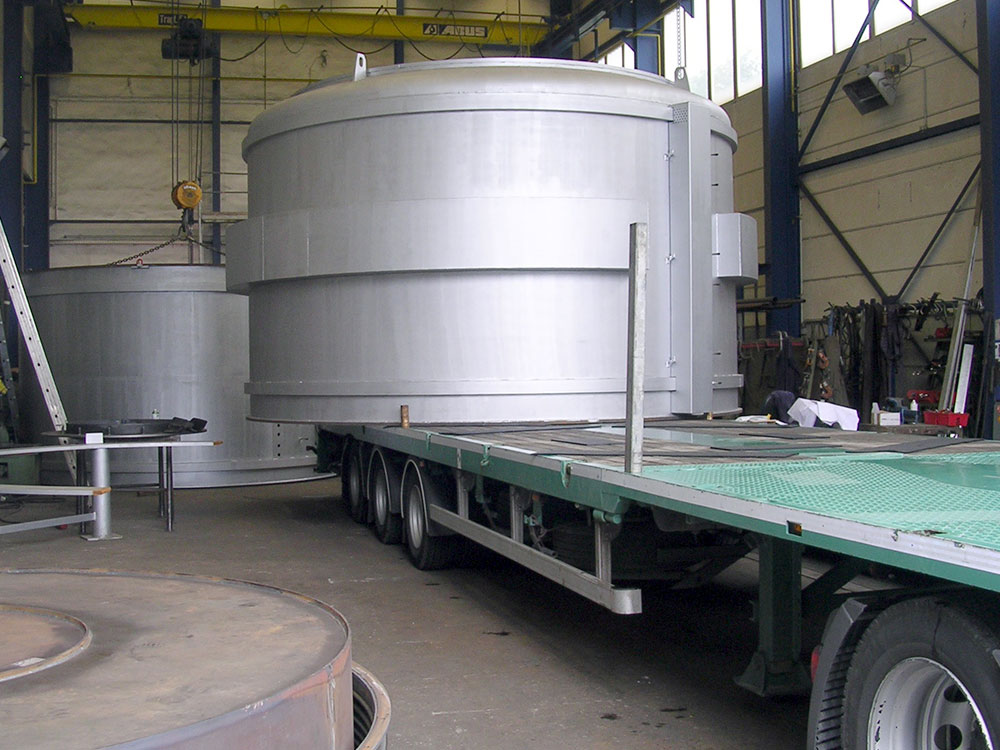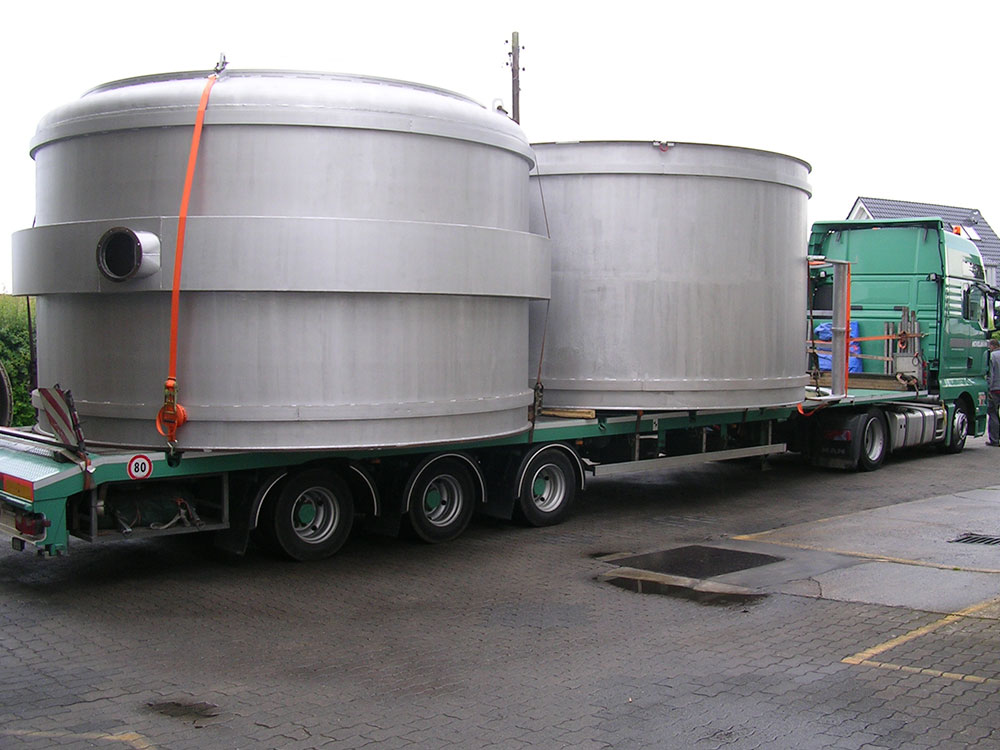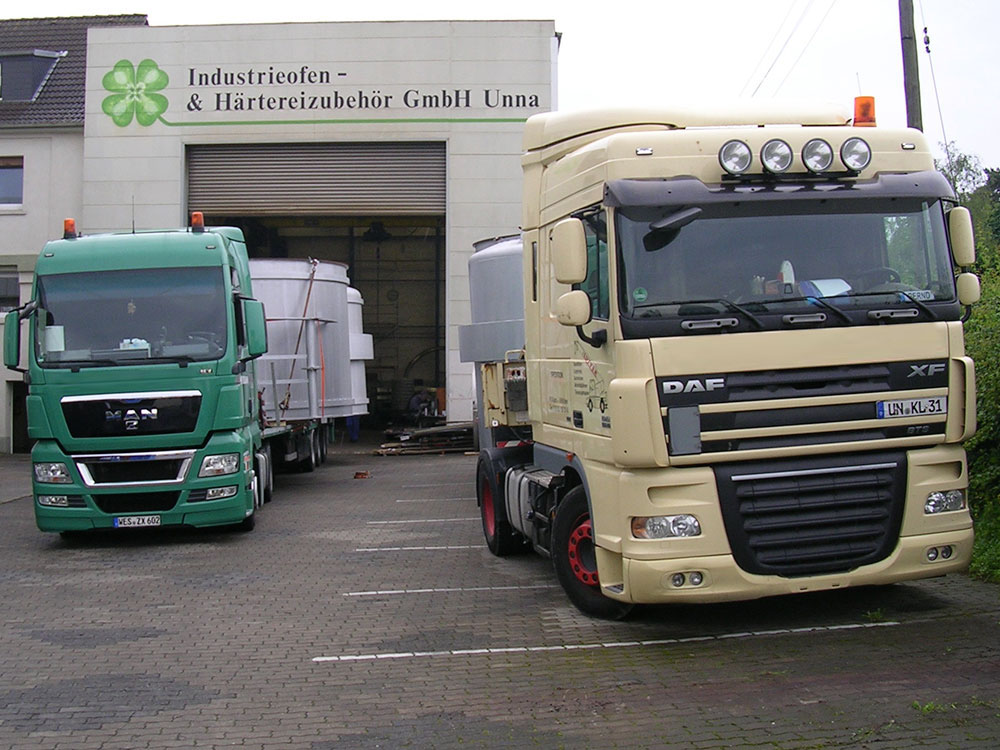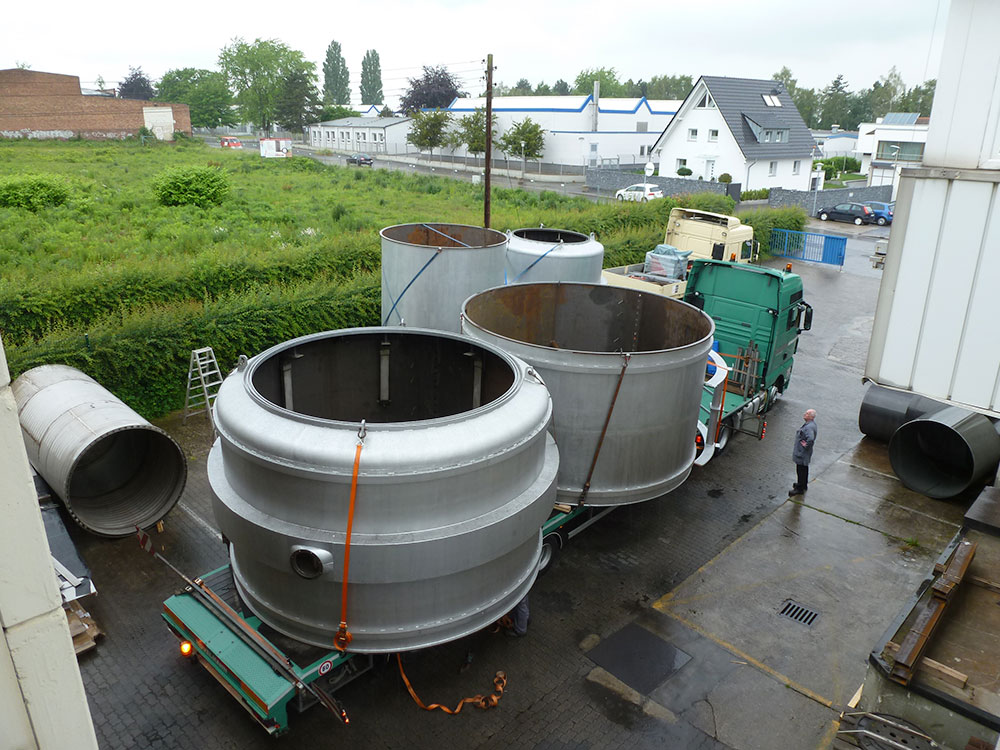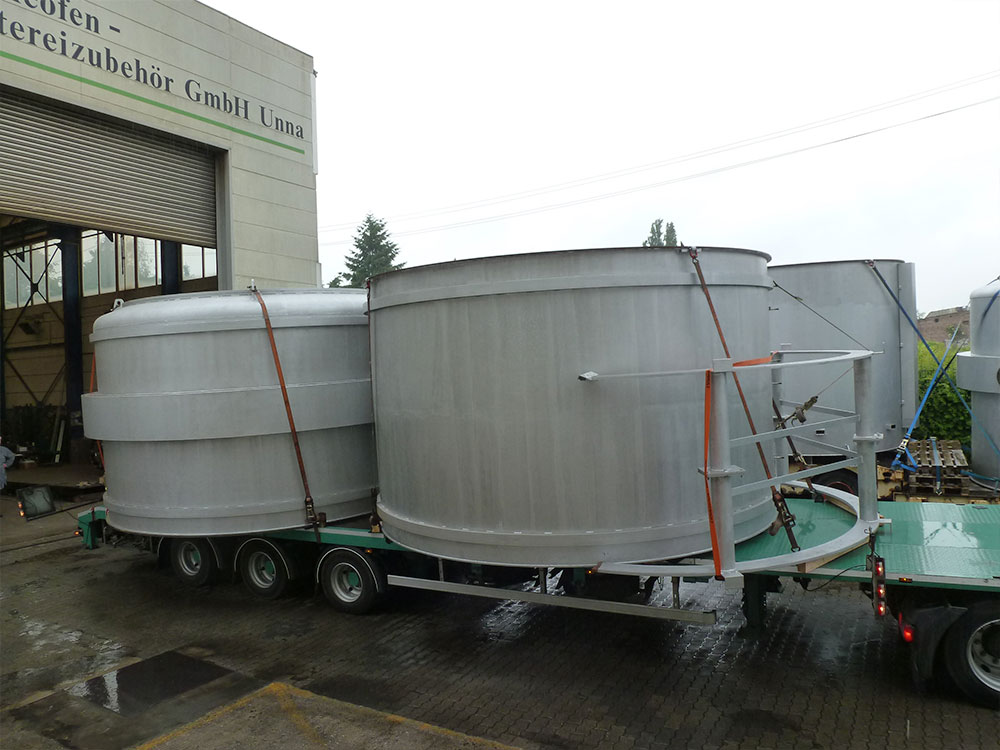 Our carburising furnaces are a shaft furnace construction, built of the retort, baffle cylinder, cover, lift and rotating device and base inlay.
Please find details concerning our components at our accessories.
Our compensator technology offers you many advantages during the operation process and enables the leave of a base inlay.
Max. usable diameter: Previously 2500mm
Max. usable depth: Previously 3000mm
Max. charge size / weight: Previously 20.000kg
According to the customer requirements, other dimensions can be realized on agreement.
The furnace cover ist equipped with the necessary openings for the media supply and discharge.
In addition to the manual opening of the furnace lid by using a crane, we recommend our automatic lift and rotating device to you.
We are pleased to deliver you further information regarding our covers for retorts and annealing pots.
The cooling of the furnace cover sealing takes place by a closed processes system of the water cooling.
Should you need a faster cooling of the furnace interior space, we integrate a cooling fan, which can be regulated via the switch gear.
Our carburising furnaces can be operated until a maximum temperature of 1100 °C.
We offer you many possibilities for the execution of your furnace in electric or gas heated construction and are happy to advise you regarding this issue.
In case of a gas heated furnace, we deliver you the complete heating system, from the gas burner, to the gas train, until the gas station. Moreover we offer you the exhaust pipe as well as all the safety relevant equipment.
In the field of isolation, we work with many high quality materials to avoid thermal bridges and to guarantee process safety as well as energy savings.
We gladly deliver you a media dosing unit for the supply and dosing of all the media relevant for the process.
We supply the complete installation technology with our partners as experts of this subject. Optionally, you can supervise, control and regulate your furnace by a modern PLC with touch-panel, which records temperature curves, transfers process information to the control centre and continuously executes a target-performance comparison of your process information.
DO YOU HAVE ANY QUESTIONS OR ARE YOU LOOKING FOR A CONTACT PERSON?
WE ARE HERE FOR YOU.
Get in contact