Due to our specialized knowledge, we are able to improve existing complex constructions through modifications. In this way, we increase the efficiency of your installations as well as the result of the heat treatment. Furthermore, these measures can contribute to significant energy savings.
Our strength is also the reconditioning of machinery components in our factory. Daily, we receive air circulation plugs, protective gas muffles, furnace covers and a lot more from our customers, to revise parts exposed to heat and usage, for a further long lasting utilization.
Photo series "from old to new" – Reconditioning of a furnace cover at IHU
Hereinafter, we would like to share impressions with you that show the reconditioning of a retort cover at IHU. A new investment is not always necessary, because thanks to our professional reconditioning of components, you also receive a high-performance product and further years of process reliability.
"From old to new" - Reconditioning of a furnace cover at IHU
The retort cover is in a need of repair condition.
The air guide plate is strongly distorted and deformed.
The majority of the components are damaged and worn out by the process heat and atmosphere.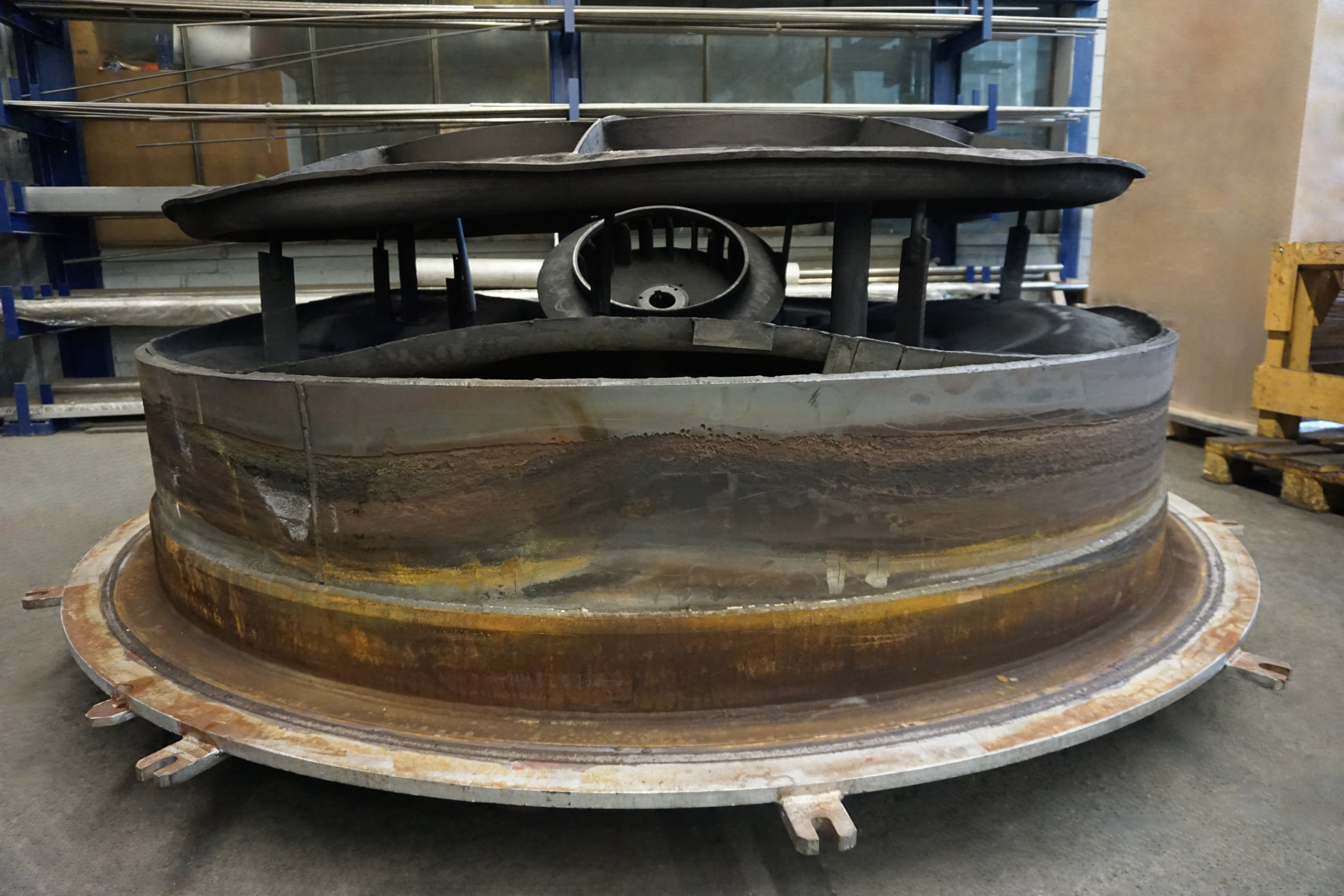 The isolation of the retort cover is hardened and brittle, so that a further use is not possible.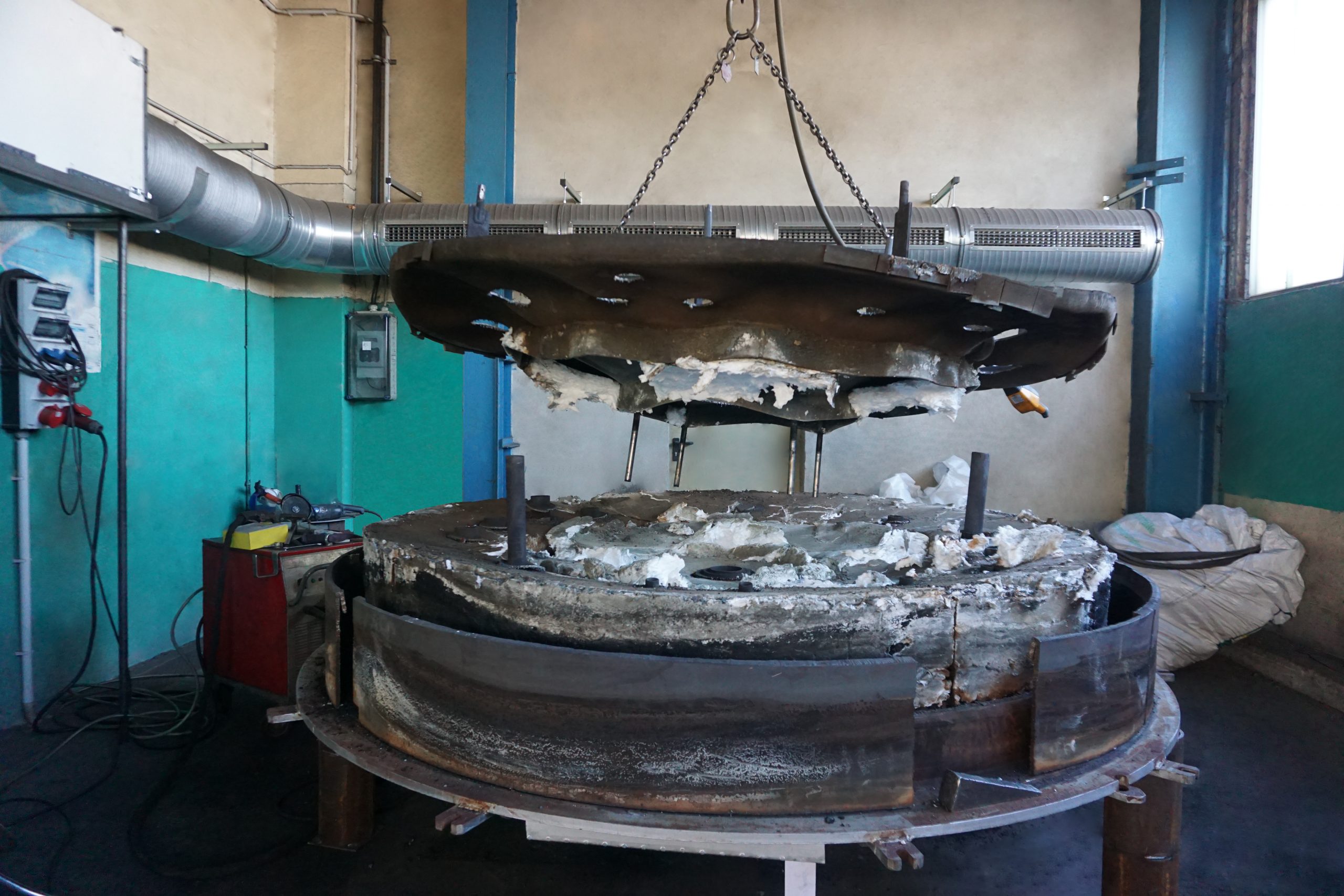 The old isolation of the retort cover has been dismantled in our aspiration chamber and disposed professionally.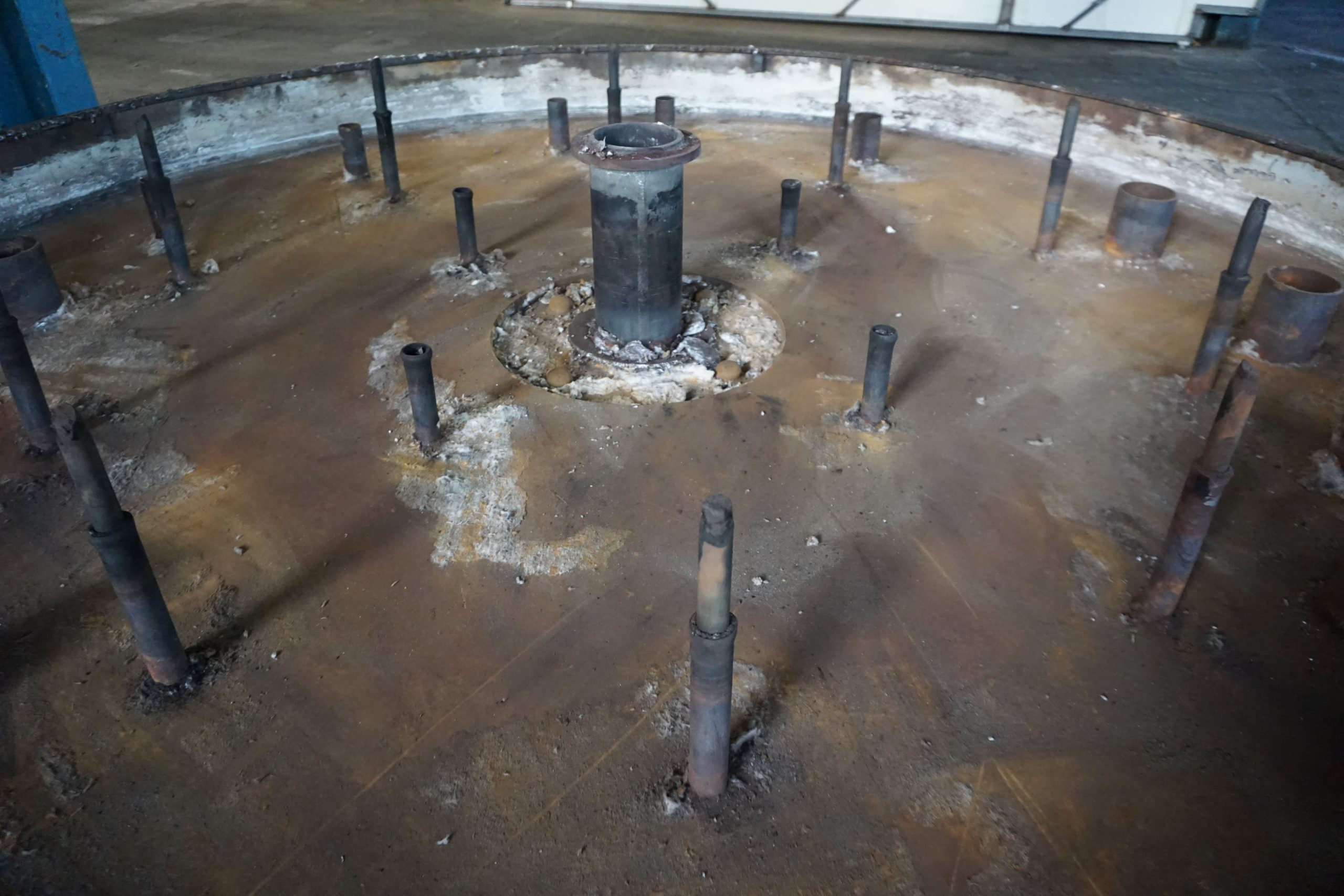 The retort cover receives an enlarged opening for a new air circulating plug, because our customer wants a modern state-of-the-art version of the retort cover.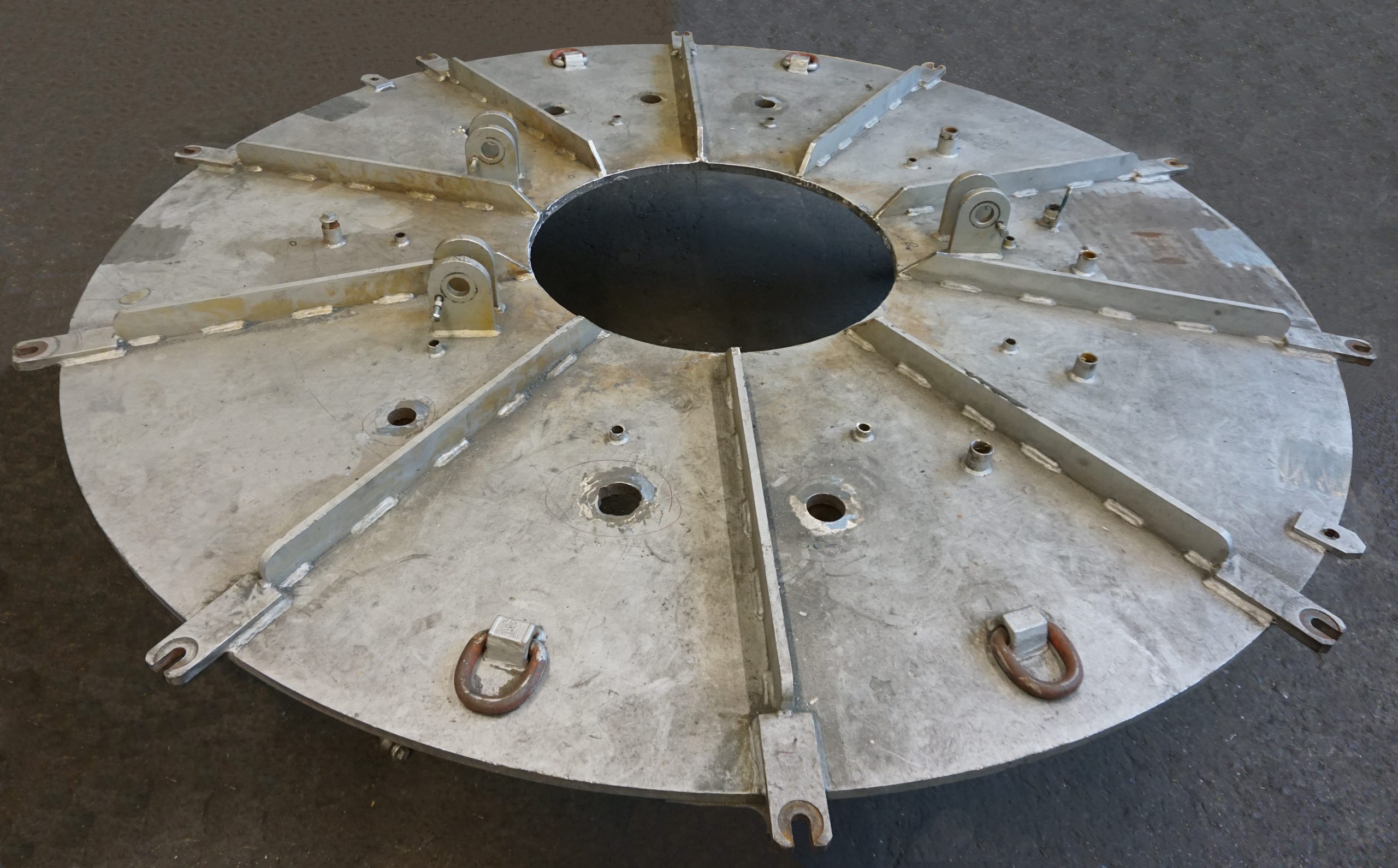 New retaining rings are installed on the retort cover as well as an additional suspension for the lid chamber and the air guide plate.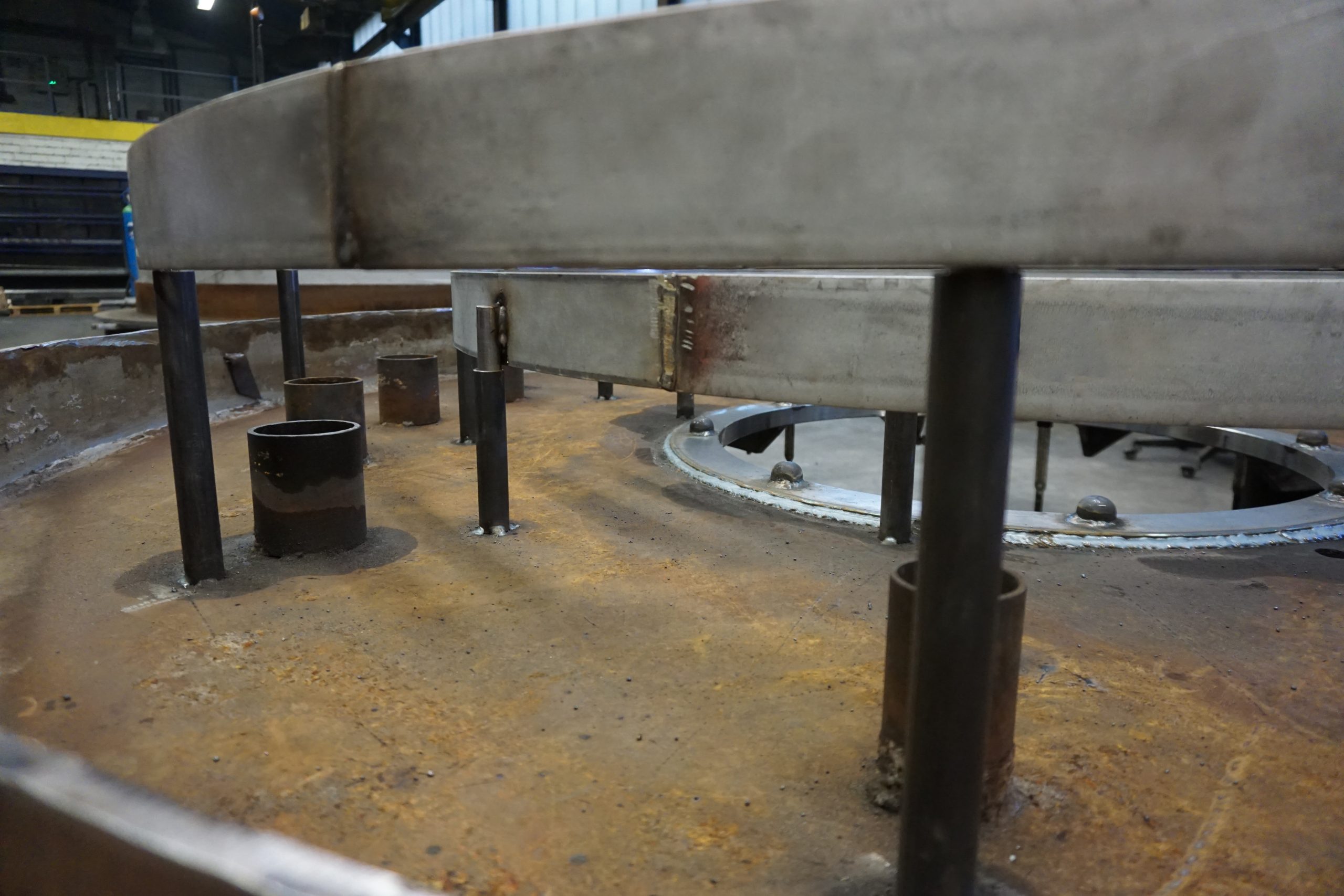 A new air circulation plug and a new impeller wheel are installed.
The existing three-phase motor has been repaired. A new impeller wheel has been machined ready for installation and balanced statically and dynamically.
Finally, the assembled unit can be balanced.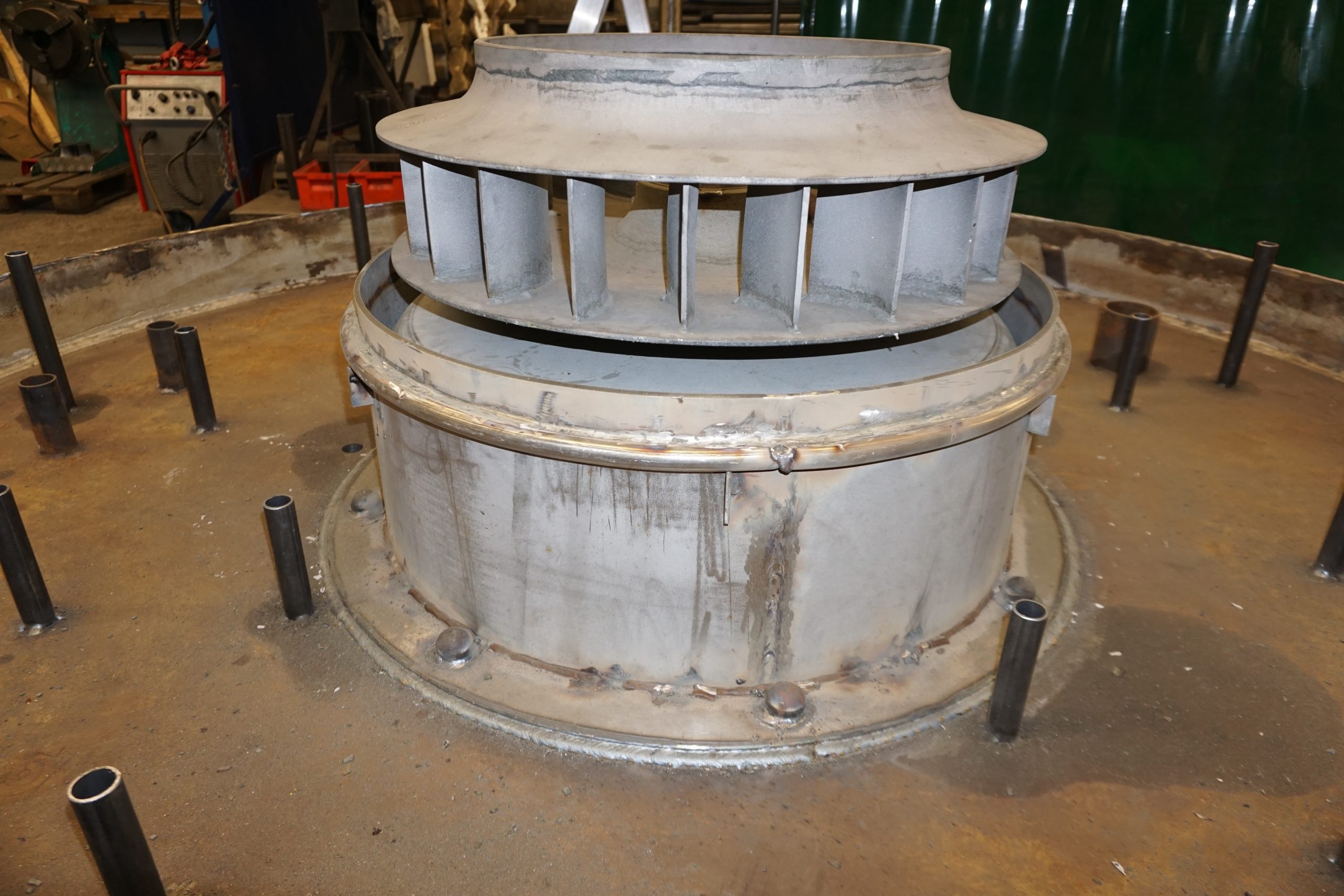 The lid chamber is now lined with low-memory light insulation and the diffuser can be installed.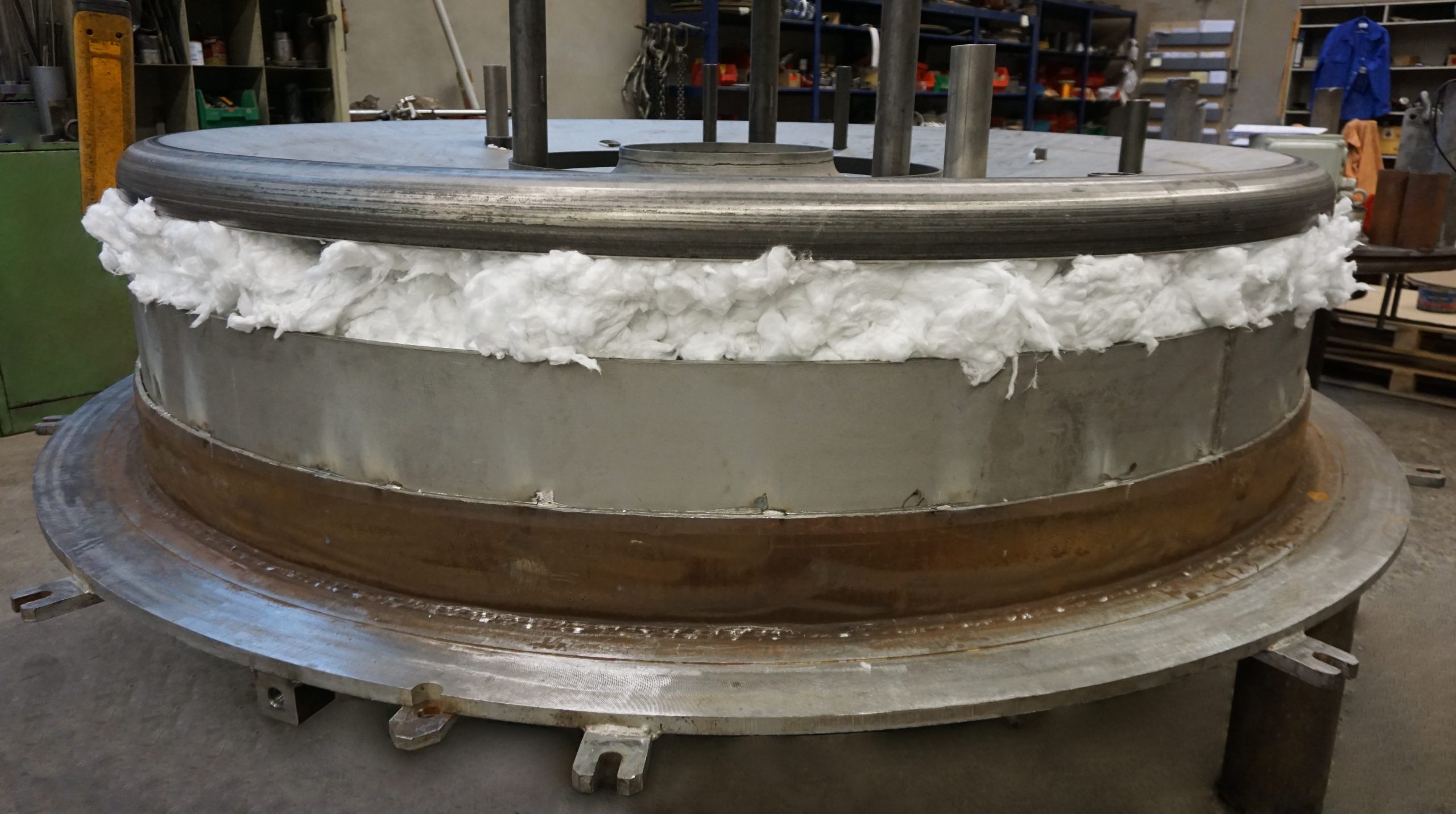 The diffuser and the new air guide plate are fully assembled.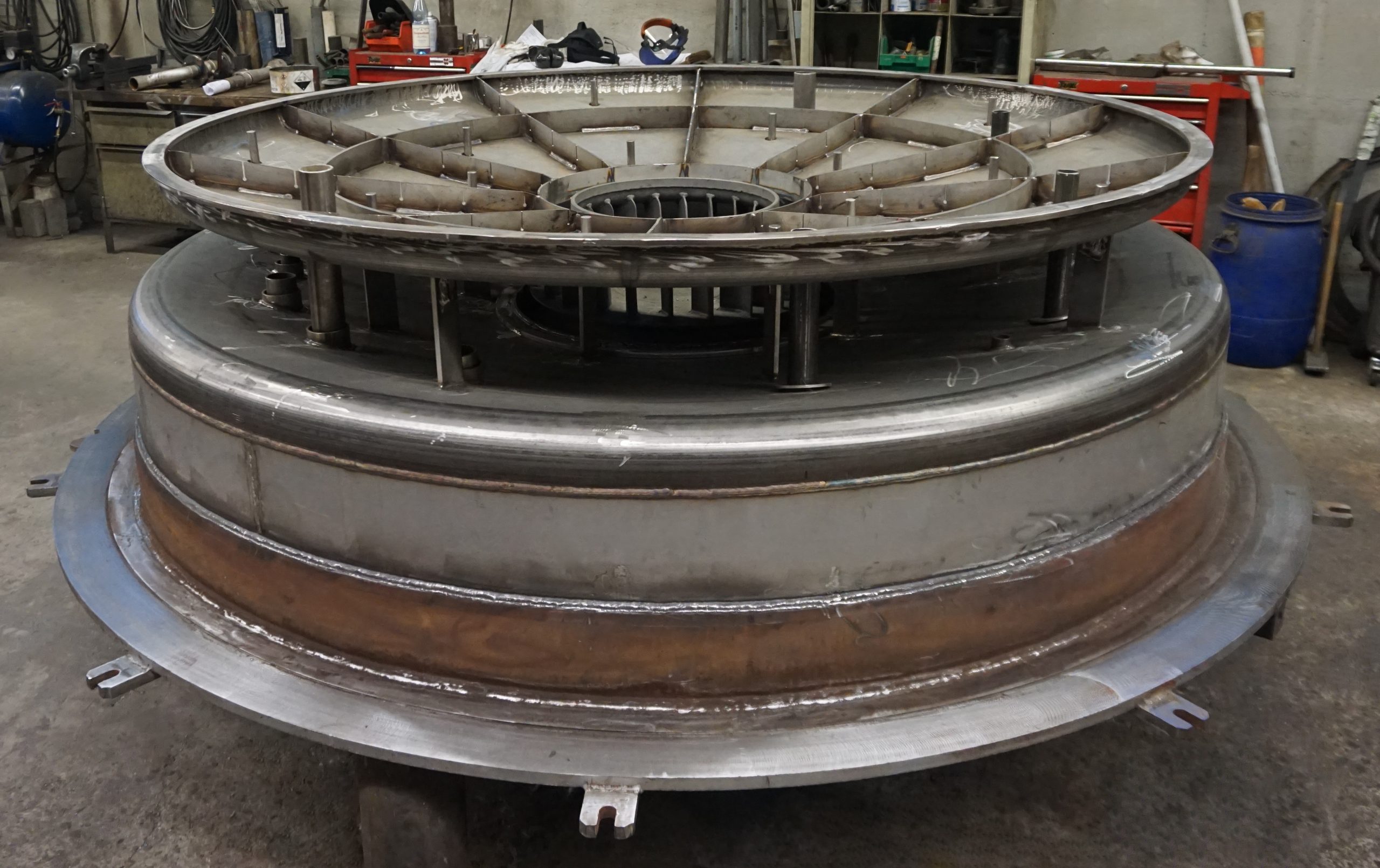 The retort cover is completed and – as far as possible – tested on function.
We have replaced all heat-resistant components including the air guide plate and the pipes.
Our customer has ordered a version with the latest air circulation plug technology, bushings, flange connections and including a new sample taking, so that the retort cover is now in no way inferior to a modern new investment.
The cover is ready for shipment and we wish our customer another successful furnace operation with its "new-old" cover.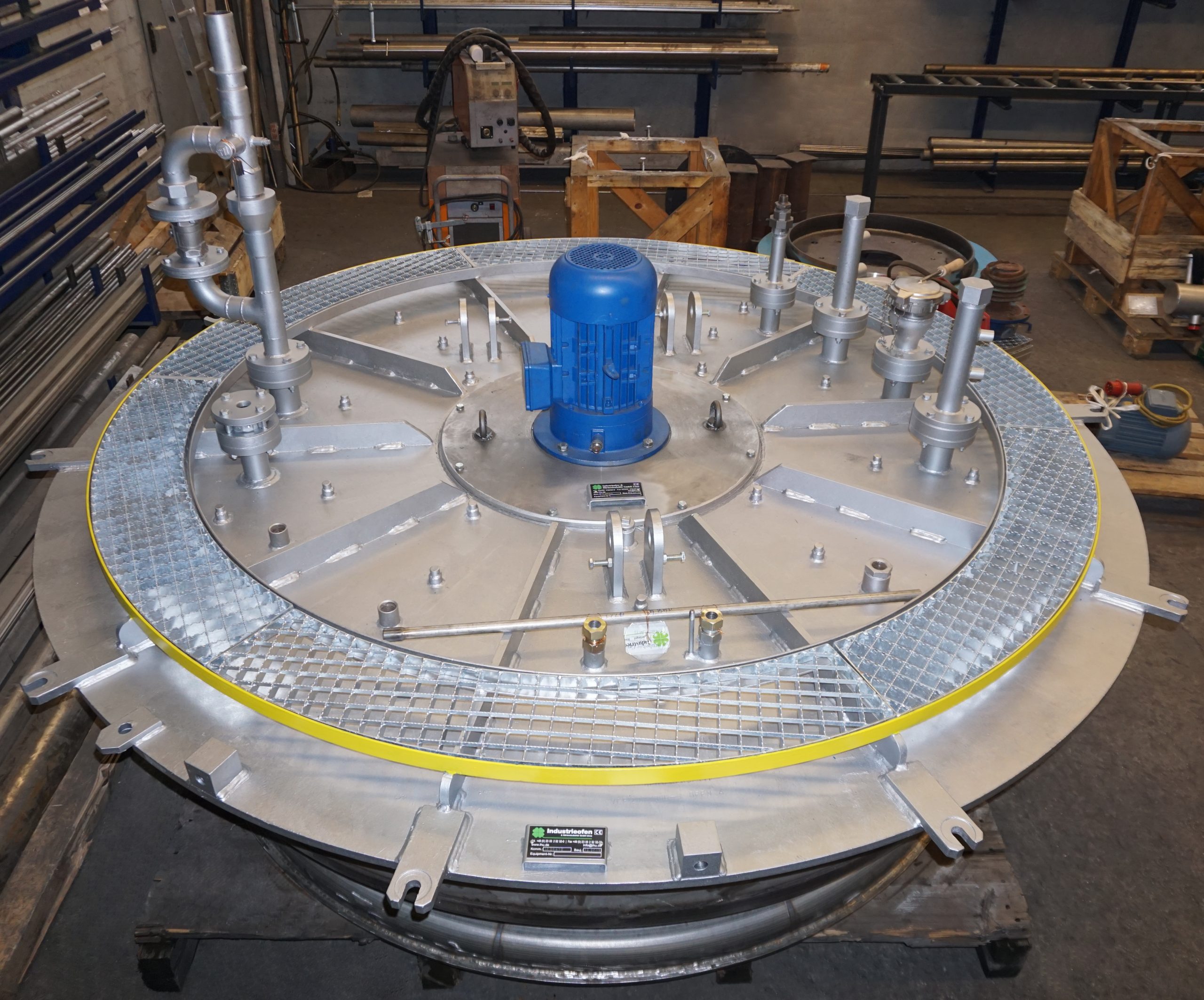 DO YOU HAVE ANY QUESTIONS OR ARE YOU LOOKING FOR A CONTACT PERSON?
WE ARE HERE FOR YOU.
Get in contact